Denise Biellmann (born December 11, 1962) is a Swiss professional Figure skater. She is the 1981 European and World Champion. She won the Swiss Figure Skating Championships three times.
Biography
Edit
Amateur career
Edit
Denise Biellmann was born in Zurich. At age eleven, she won the Swiss junior figure skating championships. At 14, she competed at the 1977 European and placed second in the free skating portion of the competition.
She was the first female skater to land the triple lutz in competition, which she performed for the first time at the 1978 European Championships. At the 1980 Winter Olympics, she won the free skating event and placed fourth overall.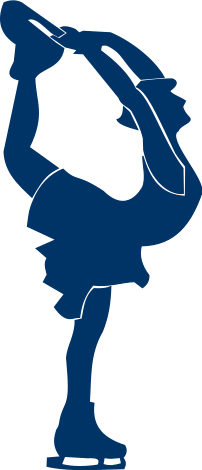 Biellmann's signature spin was later named the Biellmann spin after her. She did not invent the spin, but she was the one to popularize it. It remains the only figure skating spin to be officially named after a person in ISU regulations.
Biellmann retired from amateur competition shortly after her World Championship win in 1981.
Professional career
Edit
She skates professionally in shows. She has continued to remain involved in the international figure skating community as a participant in both professional shows and competitions.
She participated in Pro7 Season 1, partnered with television presenter Pierre Geisensetter, and in Season 2, partnered with actor Patrick Bach.
She participated in the Eurovision Dance Contest 2007 representing Switzerland with partner Sven Ninnemann.
Competitive highlights
Edit
J = Junior level; WD = Withdrew
External links
Edit
Community content is available under
CC-BY-SA
unless otherwise noted.